SHERIDAN SHERIDAN SHERIDAN SHERIDAN SHERIDAN
Sheridan is part of the Hanes Group of fashion and lifestyle brands. Redesigning and establishing a design system for Sheridan, Australia's luxury bed, bath and beyond brand was part of a larger vision to streamline the system across all of Hane's brands.

My initial scope was to design a set number of page templates that Sheridan's online team and partners can use to roll out the rest of website.

Problems and opportunities
The lack of a design system made communication between agency, marketing and development teams difficult. Having no source of truth and set parameters to work with frequently caused inconsistencies and inefficiencies in campaign creative and rollout. Beyond the page templates, I pushed to estabilish a design system.
Before starting, I conducted my own heuristics analysis, and supported by to the UX research provided by Yoghurt, identified usability improvements and opportunities that tie into user needs and business goals including shopping the look, navigation and quick add.
Navigation
Options were provided for Sheridan's online team to test.

Quick add
Sheridan customers know what they want and purchase multiple products in a session. To save them time, we introduced quick add functionality to the desktop experience.

Shop the look
Sheridan didn't want to be the bedding company. They are a "Life+Style" company, leading aspiration through inspiration and allowing shoppers to shop entire looks was key to this business need.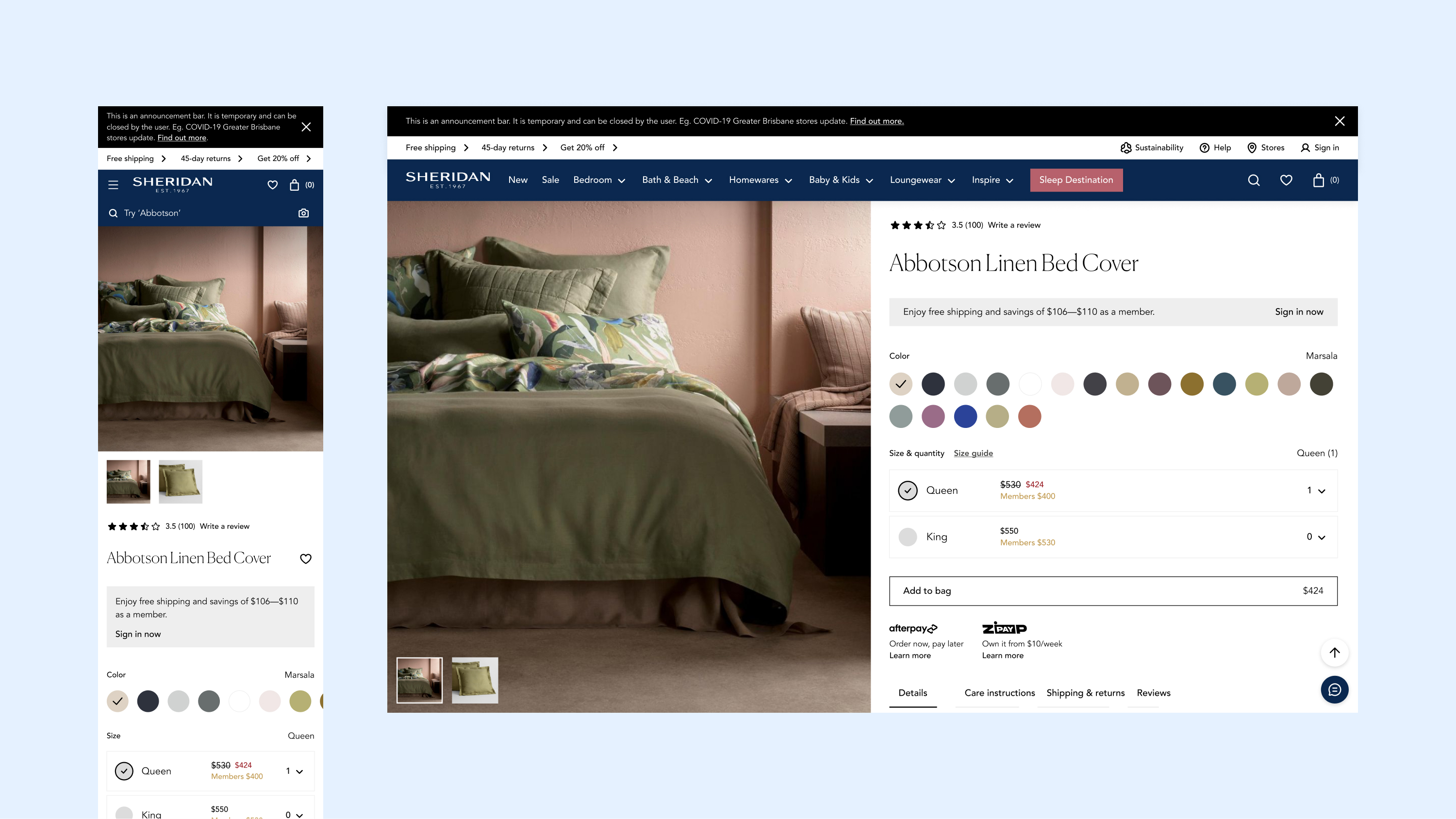 Components to meet broad needs
Fluid and modular components on atom and block levels provide Sheridan the building blocks to create a wide range of content pages themselves, often adhoc and urgent in the marketing world, that are consistent and on brand.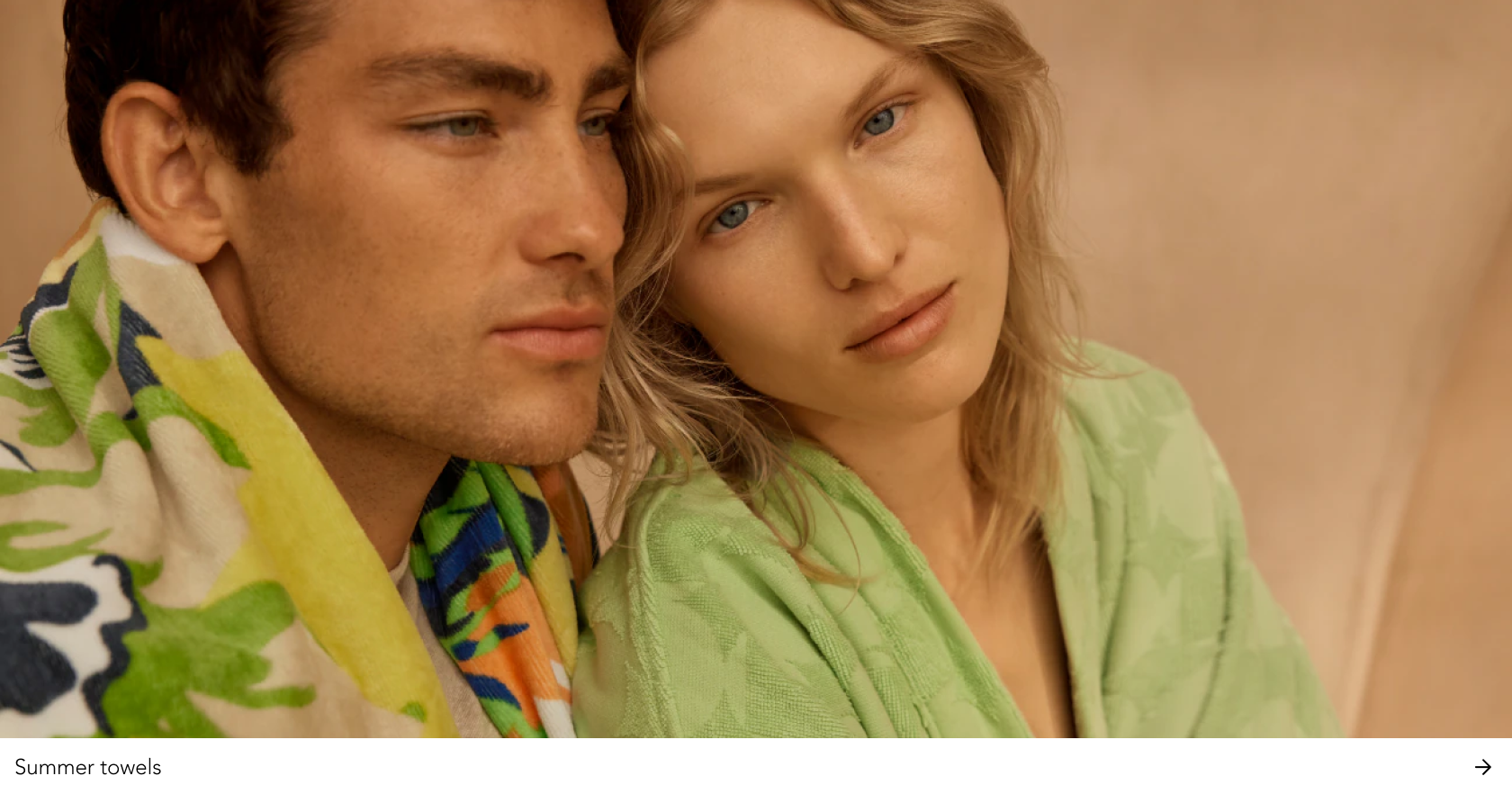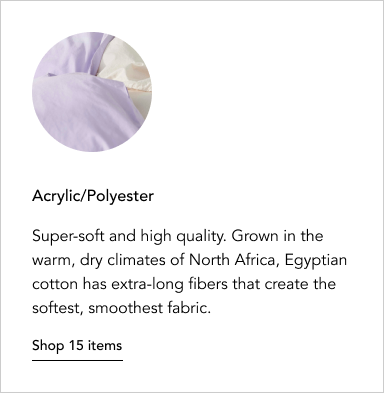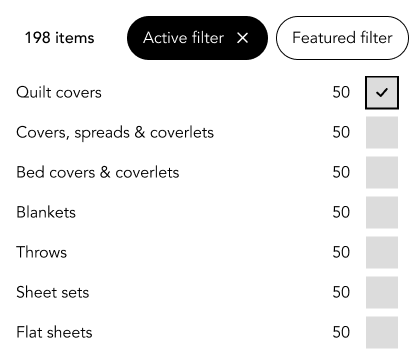 Documentation
A preliminary design system was set up to facilitate consistency in the build. Feedback from Hanes's internal team and external contractors, particularly developers, was wholly positive as it made their workflow inefficient and communication between technical and non-technical teams effective.