GOOD PAIR DAYS GOOD PAIR DAYS GOOD PAIR DAYS
2019
Making online wine-ing more intuitive than swiping right (or left)
Work
UX/UI for website, member's platform and iOS app
Made at
Universal Favourite
With
Brand identity & illustration by Meghan Armstrong & Leon Shore; Photography & Styling by Benito Martin & Jessica Johnson

Alongside a rebrand, Good Pair Days (a wine subscription service formerly known as The Wine Gallery) required a comprehensive redesign of their digital product suite.

I worked with the CEO & Cofounder, Tom Walenkamp, on refining the end-to-end user flow and wireframes before designing the marketing site, gated members experience and iOS app — mobile-first to reflect the digital consumption habits of the audience. From existing to new functionality and features, there was a lot to consider and iterate on in a production timeframe of about 8 weeks.


1. Public menu on mobile

2. Logged in menu and notifications on mobile

3. Public menu on desktop

4. Logged in menu and notifications on desktop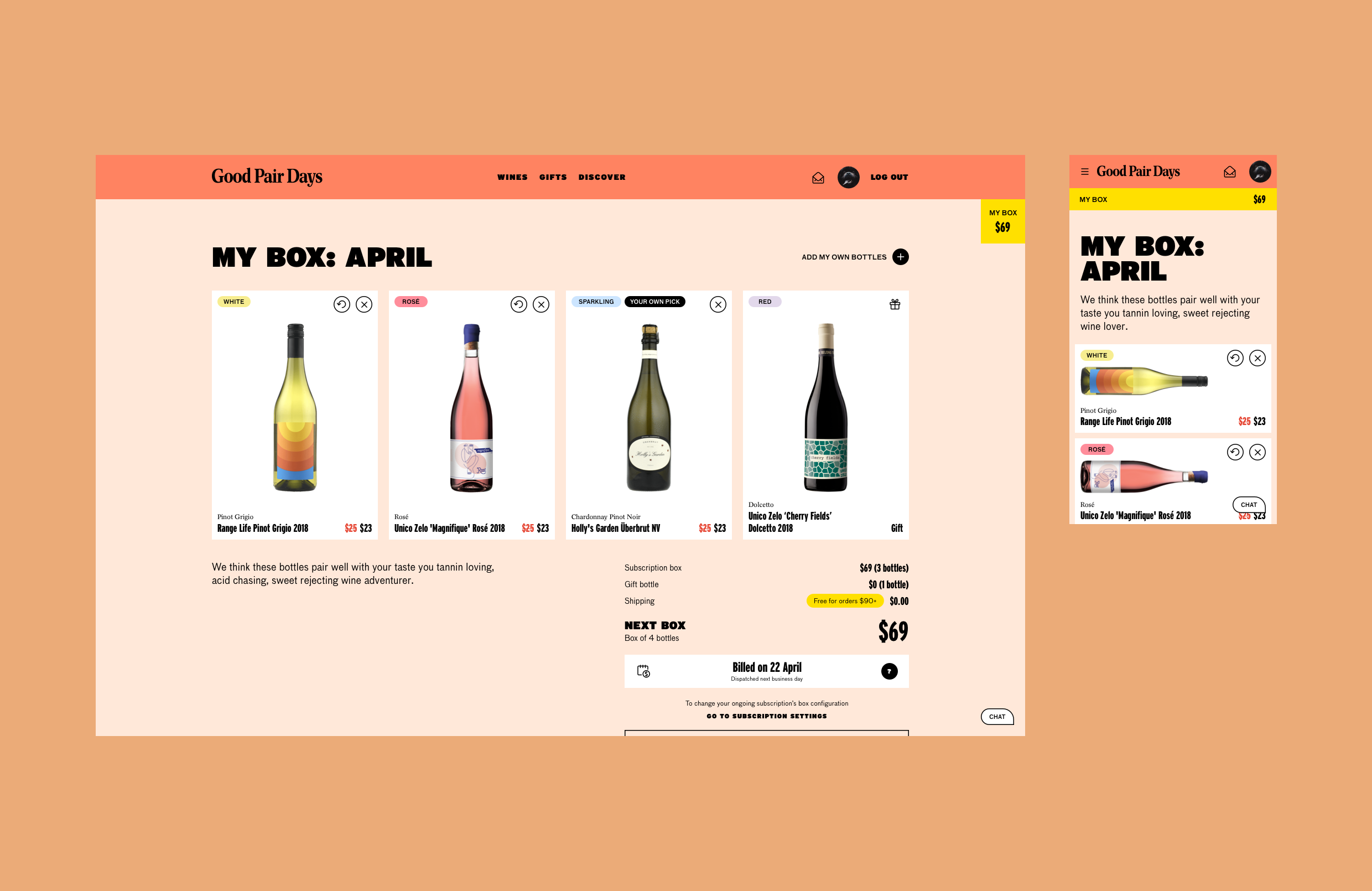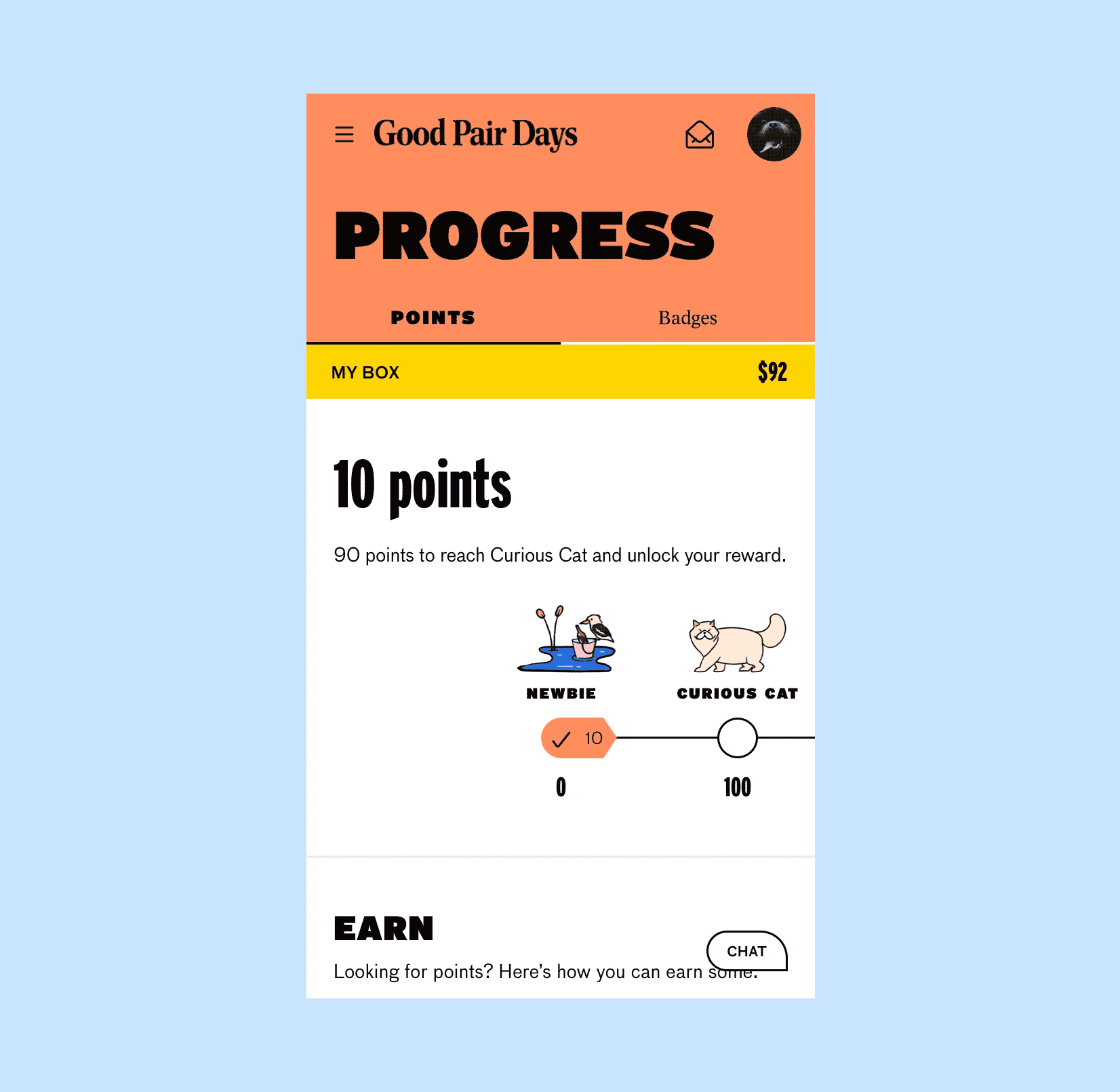 We introduced a My box tray, accessible from any screen, so users can see and configure their upcoming box and are always aware of what they're getting and what they will be charged. We changed the wine exploration experience, breaking it up into digestible collections and, in turn, simplifying the decision-making process. We added a simple UI touch — differentiating bottles and grape types with white, red, rose or sparkling colour highlights — to provide wine newbies with an easily identifiable indicator. We restructured the points and badge system into a transparent order of achievement — making earning rewards a lot simpler to understand and engage with. We went further than a score output in the Taste Test experience, by visualising a comparison chart so users have context of how they performed against their previous, other members and Good Pair Day sommeliers.

All this is tied up in a their first app, available on the App Store now, for members only.